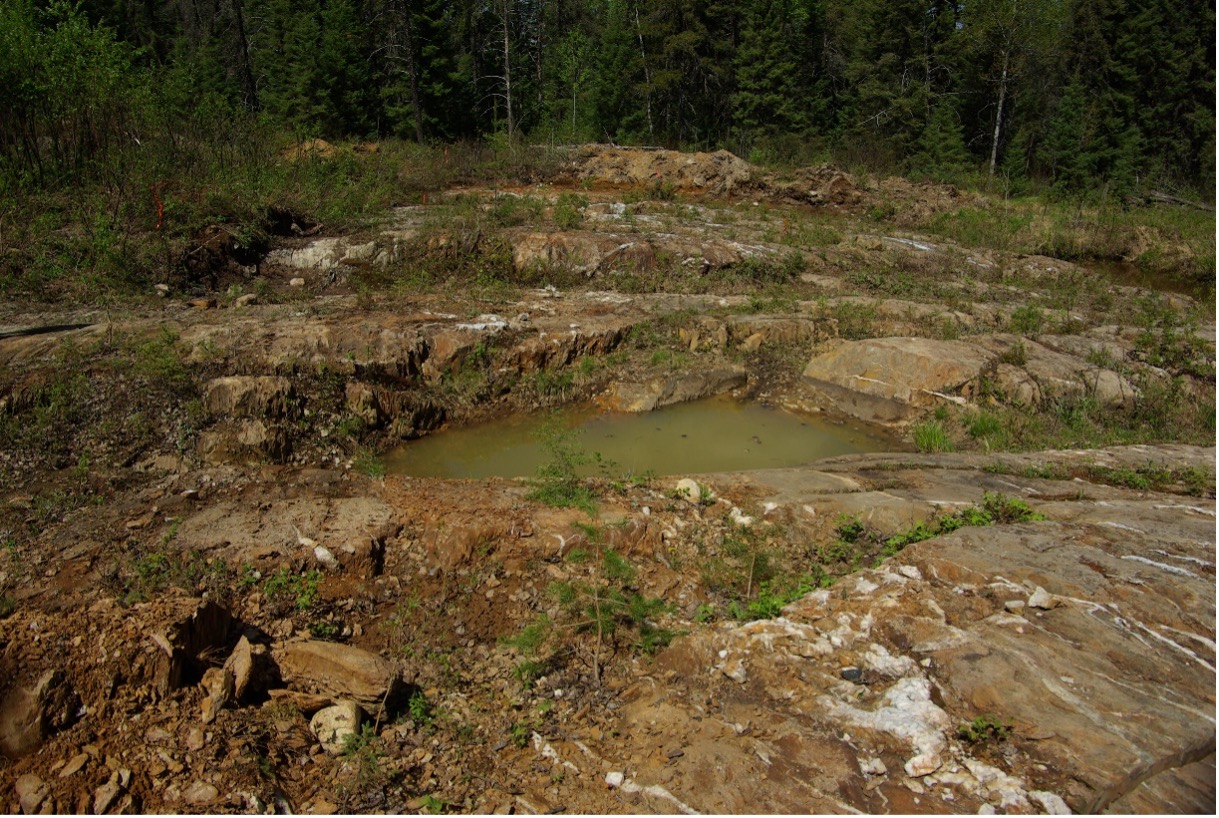 Overview
Leopard Lake Gold has agreed to enter into property acquisition agreements with arm's length vendors for the acquisition of a 100% interest in the Stella property. The Stella Gold Property is located in the Abitibi region of Northwestern Quebec at the limit of the Tavernier, Pershing, Haig and Jurie townships, in the Val d'Or mining camp. The Property is made up of 52 contiguous claims for a total of 2,987 ha, 9 km to the northeast of the Croinor mine, which is owned by Monarch Mining Corporation.
The Property is located approximately 65 km east of the town of Val d'Or and is easily accessible from provincial and logging roads. It is contained in a volcano-sedimentary corridor oriented NW-SE, which extends to Normétal to the west and to the Grenville front to the east. The majority of the Property is underlain by intermediate volcanic and finely laminated tuffs. A diabase dyke and a dioritic intrusion occupy the center of the property where the mineralized zones are located, close to the Lacoma shaft.
The historical Lacoma shaft has been dug to 79 m with lateral development on 2 levels to explore four (4) mineralized veins which returned grade up to 39 g/t Au over 1.12 m. More recently, 23 drill holes were completed near the Lacoma shaft and in 2011, hole STE-10 returned 1.56 g/t Au over 14.75 m in a stockwork with quartz veins, feldspath and pyrite. Additional field work and drilling performed from 1961 to 1989; boreholes, magnetic surveys, total field and gradient and geological surveys.
Terms of the Agreement:
Pursuant to the Acquisition Agreements, the Company will be required to issue an aggregate of five million common shares in its capital and pay an aggregate of $50,000 in cash to the Vendors. The closing of the Acquisition will be subject to customary conditions precedent, including receipt of all necessary regulatory and government approvals and the delivery of all closing documents. The Consideration Shares will be subject to a four-month and one day hold period in Canada.
Upon completion of the Acquisition, (i) 28 of the claims comprising the Property will be subject to a 1% net smelter returns royalty and (ii) eight of the claims comprising the Property will be subject to a 3% net smelter returns royalty. The Company has the option to repurchase the First Royalty at any time for $1,000,000 in cash, and it has the option to repurchase the Second Royalty at any time for $3,000,000 in cash. The remaining 16 claims will not be subject to any royalties.
QP:
Donald Théberge P.Eng, a qualified person as defined by National Instrument 43-101 – Standards of Disclosure for Mineral Projects, has reviewed the scientific and technical information that forms the basis for this project overview and has approved the disclosure herein. Mr. Théberge is independent of the Company.